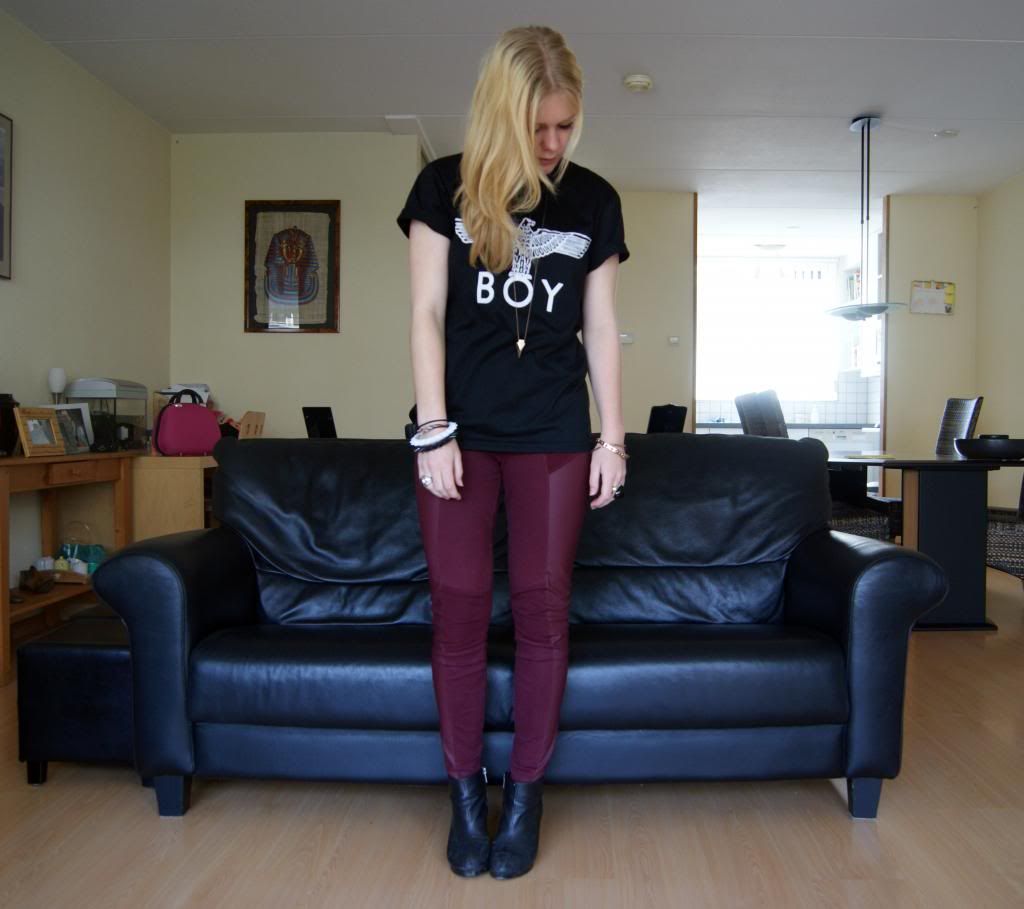 Hii Guys !
I thought I'd start of with a simple outfit, combining the boy london tee from
Oasap
with my burgundy pants from H&M. I really wanted to wear this boy london tee with fake leather shorts, but unfortunately I still don't own those. I've been looking everywhere for fake leather shorts, but I simple can't find them. :c
I have many other outfits in mind with this shirt, so stay tuned for more haha !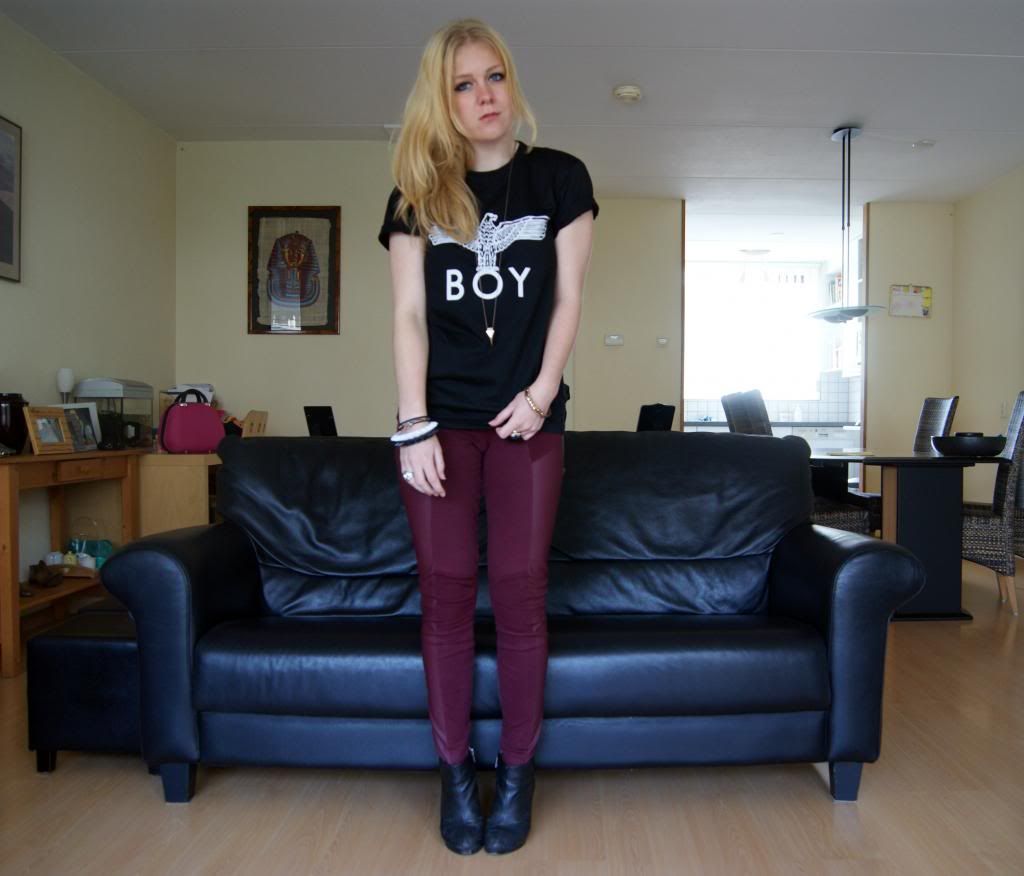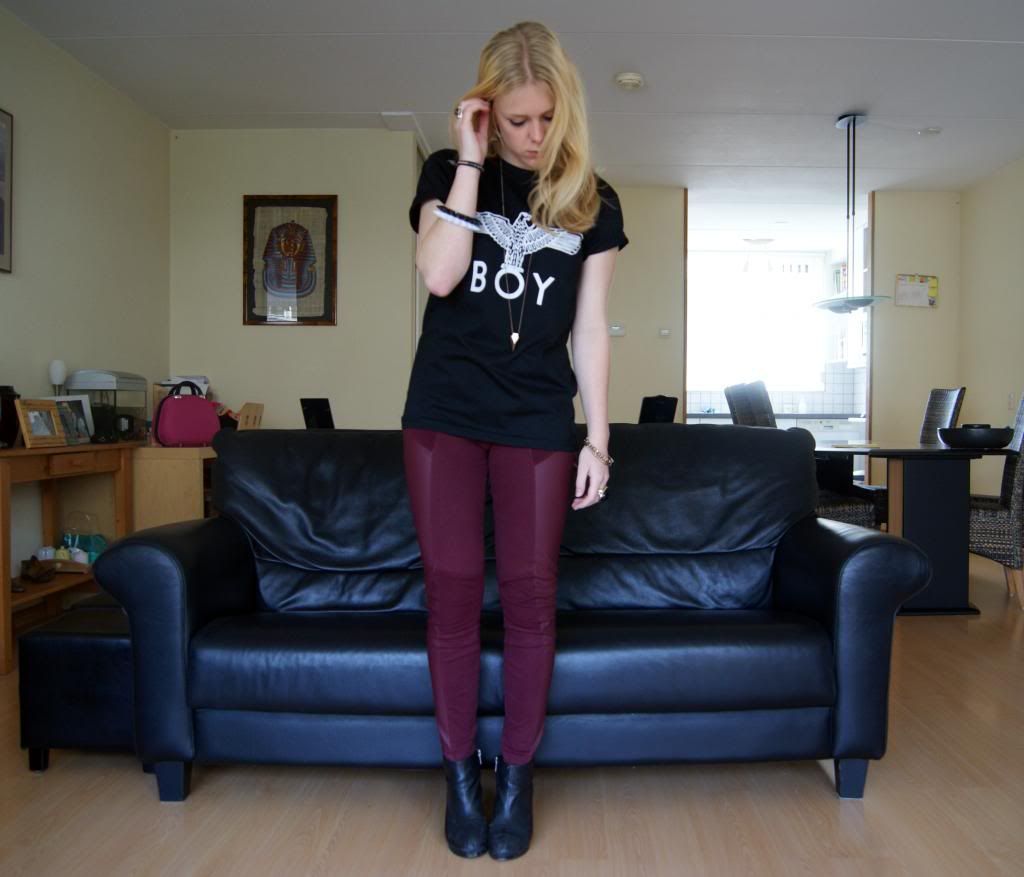 pants / necklace / rings / shoes - H&M boy london tee / bracelets -

Oasap
I just noticed that my arms look very weird on the last two pictures. Please don't jugde me haha
x