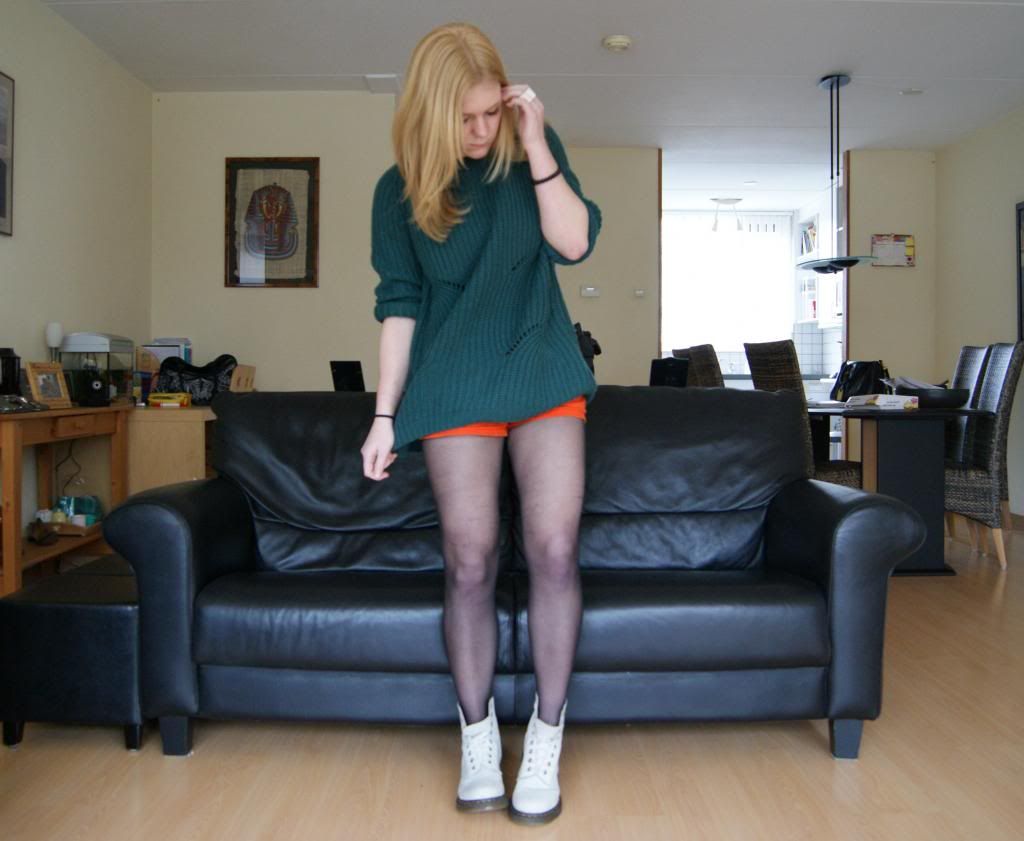 Hii Guys !
Wooh last night.. Last night I went to a local club/bar because there was going to be a artist who's pretty famous in the Netherlands ; Yellow Claw. I have to be honest, I don't really like their music, but I listened to some mixtapes of them and there was some dubstep so I thought ; let's go, it can be fun ! But apparently I wasn't the only one with that thought. The crowd was huge, too big for the tiny club, it was fun for a hour but after that it was only chaos. Everyone was suddenly looking for their jacket, they were all over the floor, drunk people who kept screaming and ooh just one big chaos. Someone has stolen my friends cap and Shani ended up hurt, she hurted her knee and couldn't walk anymore. I lost my keys, so couldn't get home, luckily one of the guys biked me all the way home in the rain. One Crazy Night !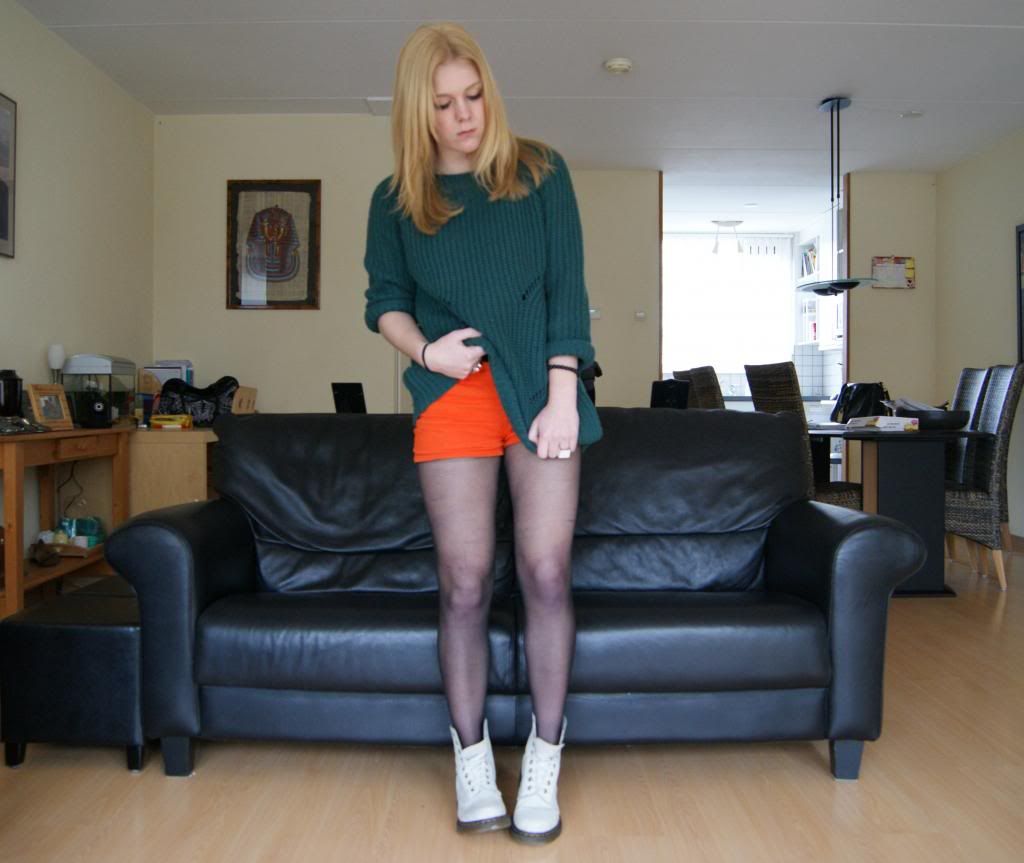 knitted / rings - monki shorts - new look shoes - dr martens
Well I'm off, have to find a way to get my bike back !