Hii Guys !
I'm sorry for my short absence, I had a very busy weekend. Friday night Dylan stayed over and Saturday night I went to a dubstep party. I also went to the hairdresser Saturday, did you notice haha ? I'm sure you did, because it's a lot shorter now ! I really like it though, what do you think ?

And Sunday I stayed in the whole day to study, I had my first two tests today, Dutch Language and management & organisation. Both went pretty well c: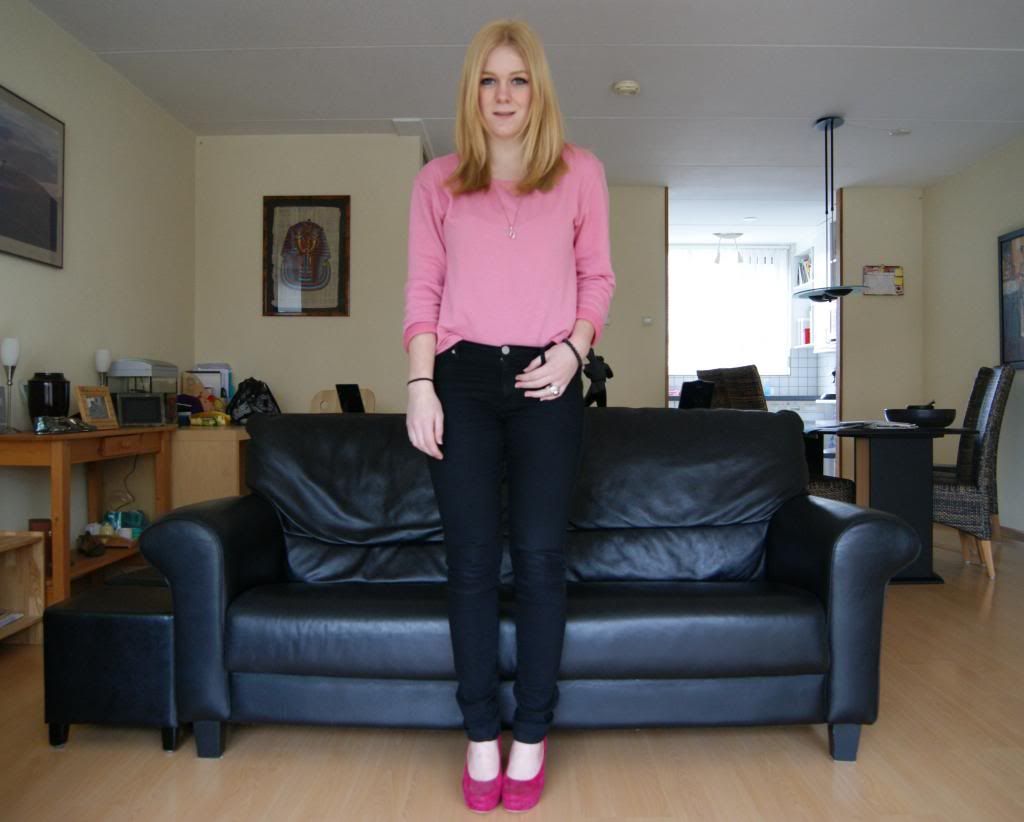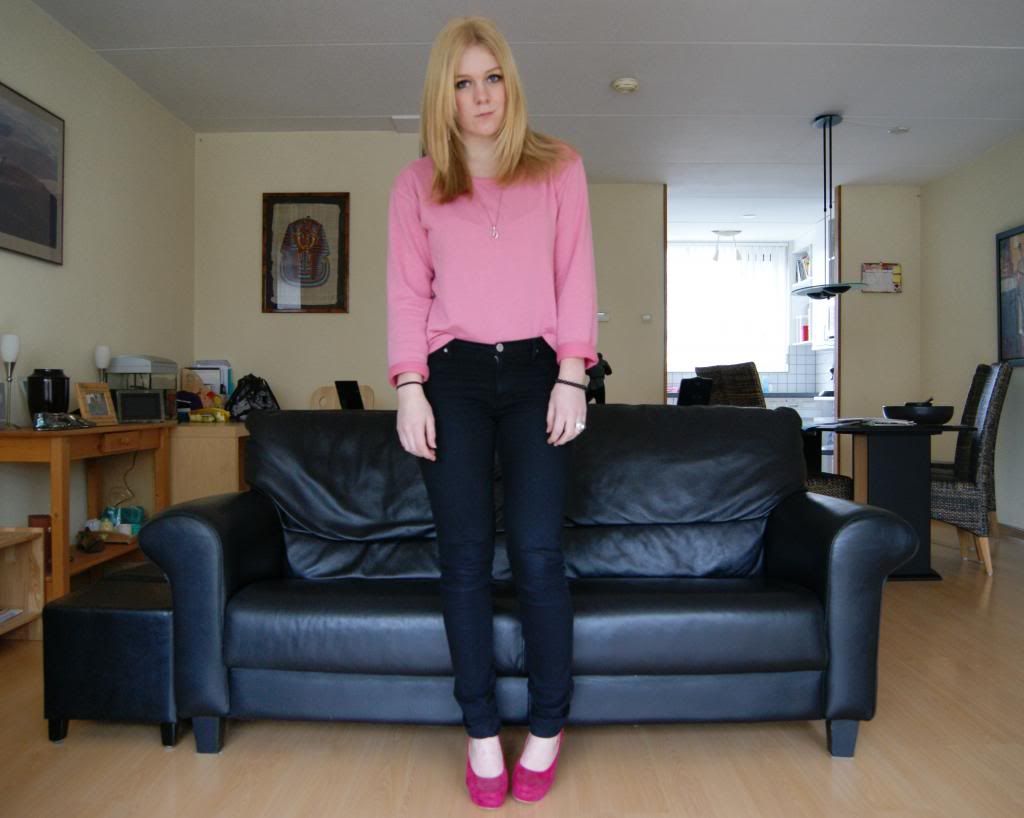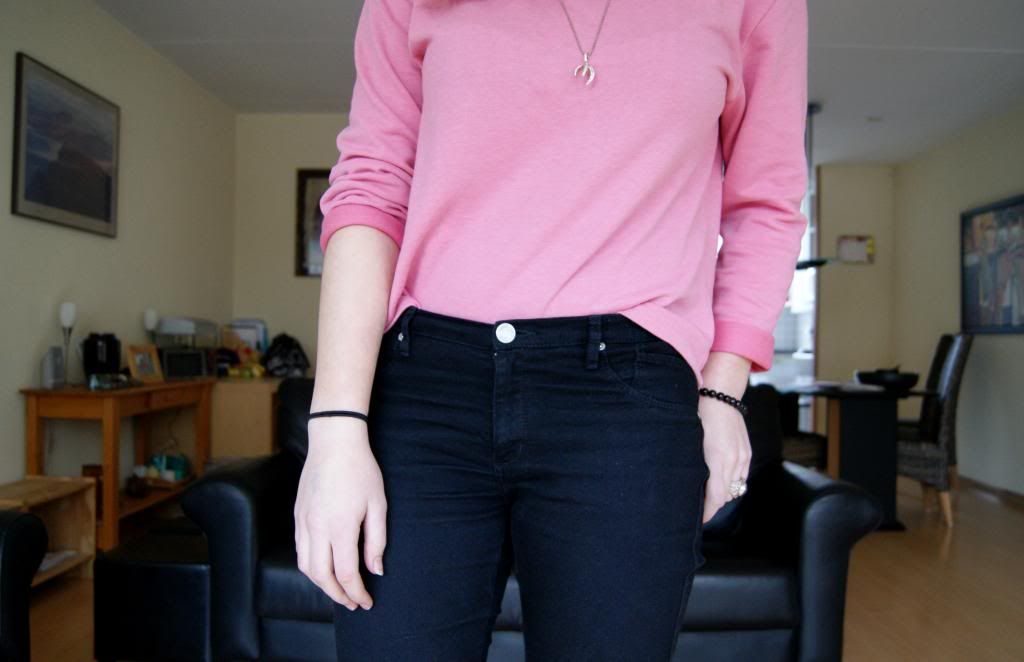 jeans - lovely sally sweater - h&m heels - pearlz necklace - fashionology
And that's it for now, I'll be studying the rest of the day while singing a long with taylor swift. It's really not my type of music, but her newest song, 'trouble' is just too catchy haha. shame on me !
x