Hii Guys !
The first snow has fallen and that means cozy sweaters ! Today I went for a cozy and cute outfit, I had a short day at school, but at the moment I'm studying for next week, my testweek.. It's such a shame I can't enjoy the lovely winter weather. The winter sun and snow makes me crave for Austria, can't wait 'till wintersport !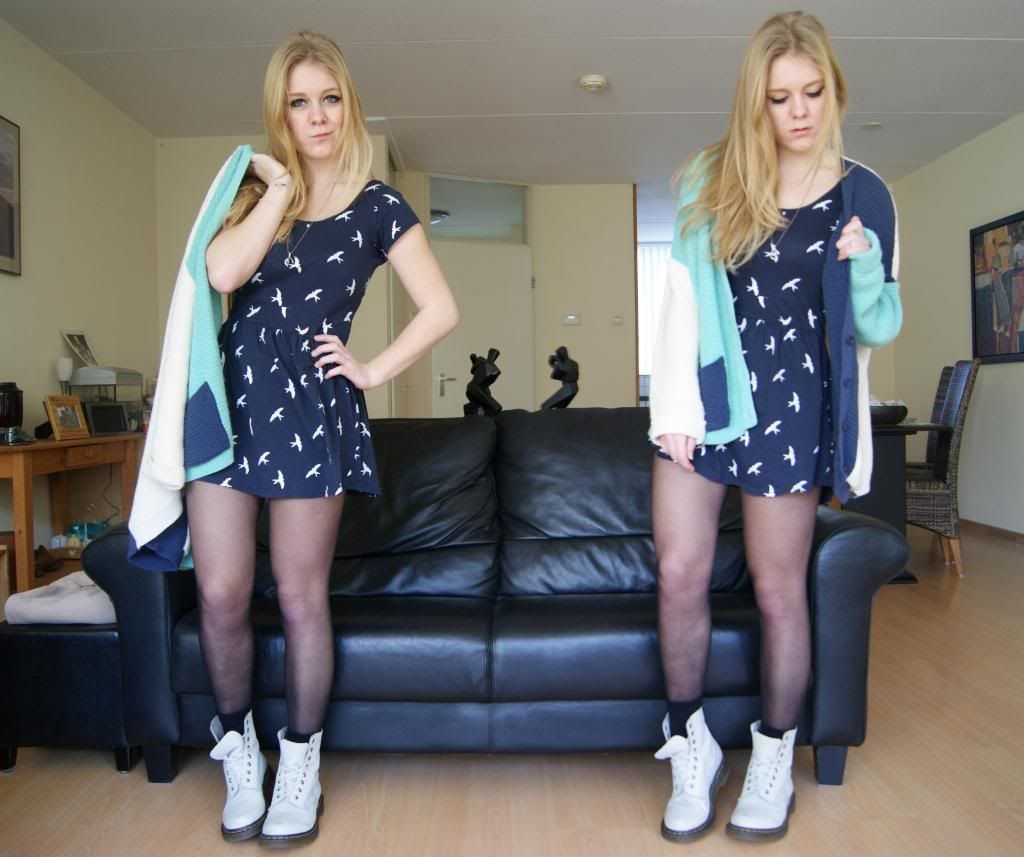 dress - lovely sally sweater - urban outfitters shoes - dr martens
So I'm off studying, goodbyee !
x